WALK THE TALK
The training platform that enables businesses to walk the talk
Check out our programs: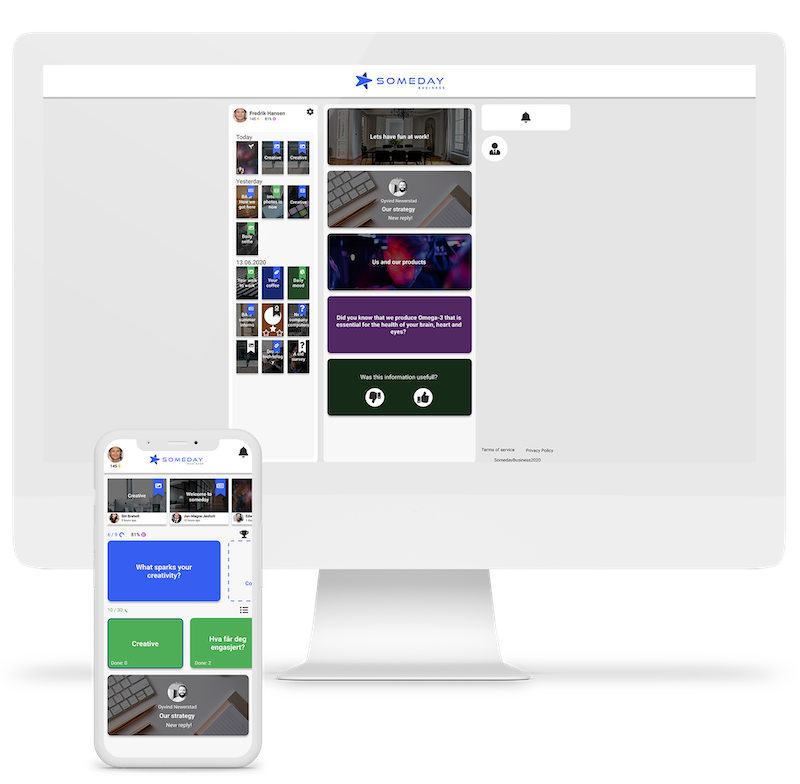 the business trip with someday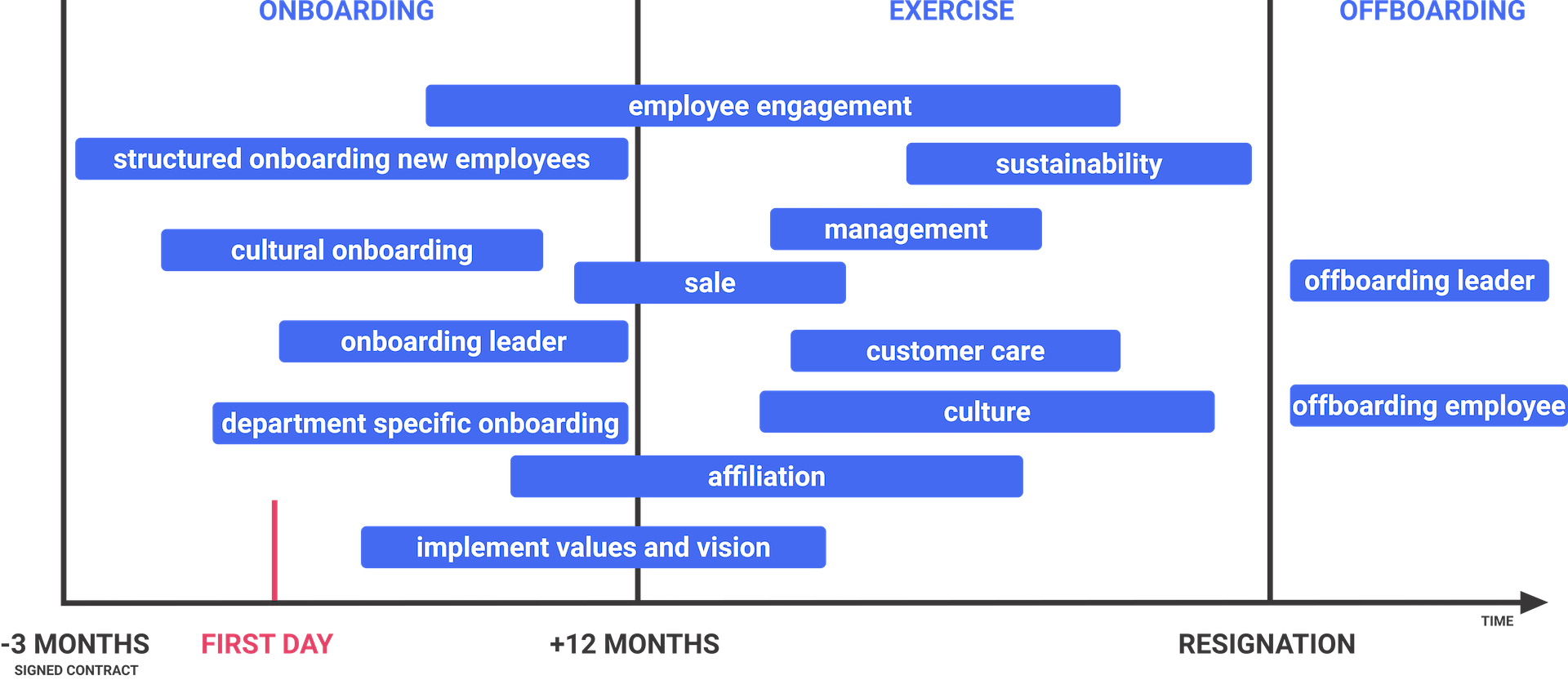 What are you talking about in your organisation? Most businesses are talking a lot about different issues as, workers engagement, vision and values, management, sustainability or how to work remotely during covid-19. Sadly for a lot of businesses it's just talk, we can help you walk the talk.
How?

We all learn by doing, and as much as 70% of learning comes through practice. If is not used, as much as 75% will be forgotten within 6 days. With our platform we are certain that your employees and your business will benefit from either one of our standard programs or by creating one that is specific to your needs. Look through our programs by pressing here
Our platform is build upon the best of gaming theory and psychology. Combining these two elements makes us are able to deliver a way to implement and drive changes in your organisation in an efficient and fun way.
Programs
Pricing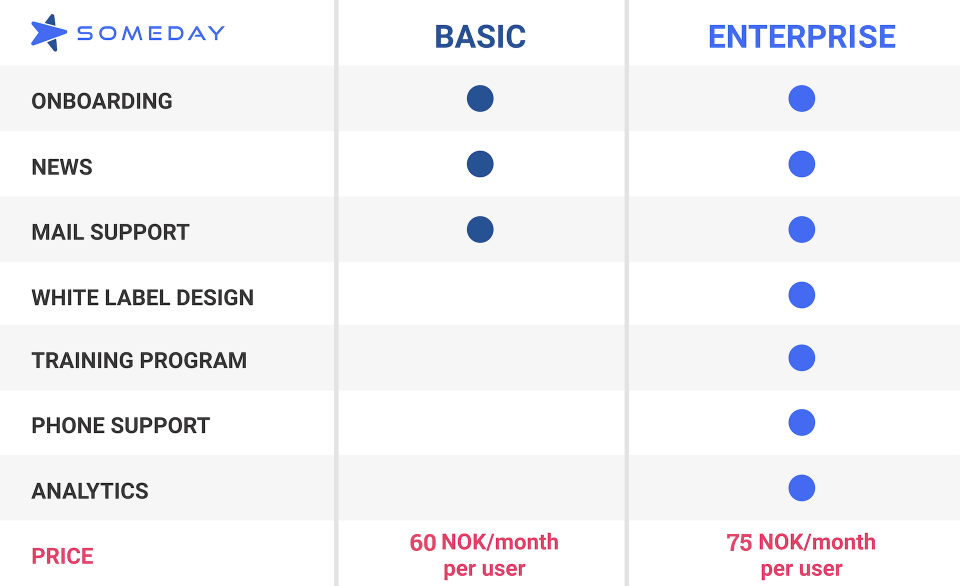 Lets talk!
Leave a message and when you are free! We will contact you shortly